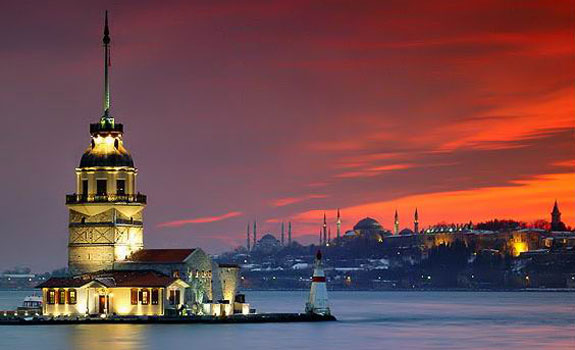 Istanbul Classic Half-day Morning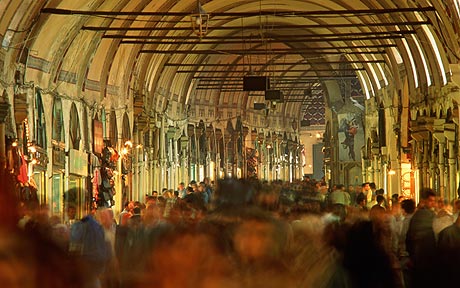 Istanbul's Grand Bazaar (Kapali Çarsi, or Covered Market) is Turkey's largest covered market offering excellent shopping: beautiful Turkish carpets, glazed tiles and pottery, copper and brassware, apparel made of leather, cotton and wool, meerschaum pipes, alabaster bookends and ashtrays, and all sorts of other things.
Istanbul Classic Afternoon Tour
The most relaxing cruise gliding right alongside the waterfront palaces of the Bosphorus in a private yacht.
Istanbul Classic Full Day
Spice Bazaar (Egyptian Bazaar), mystical smells of different aromas of various spices, shops selling fruits, vegetables, flowers, fish etc.
Half Day Bosphorus Boat Tour
Bosphorus tour, is fascinated by the unique views that separates the two continents. Take a photo opportunity and the Ottomans made of wood from the villas are worth seeing.
Half Day Istanbul Anatolian Side Two-Side
Different times in history, asia and europe photos natural beauty of beaches to choose this tour.
Full Day Istanbul Bosphorus
Istanbul Rumeli (European) and the Anatolian (Asian) They are the views of the strait that separates the quick overview of this unique witness.
The Princes' Islands Full Day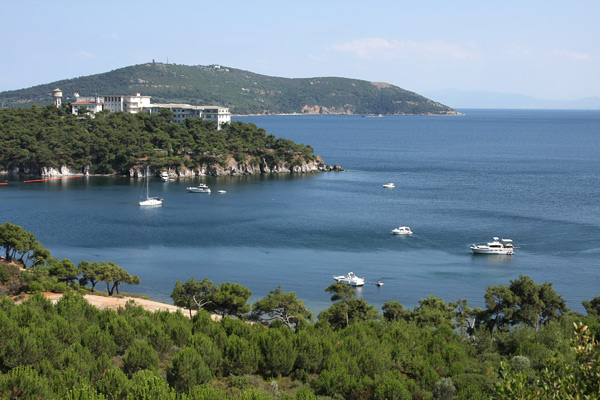 Cruise in MARMARA SEA to PRINCES' ISLANDS, retreats for the Byzantine princes are famous for their beautiful pine woods and beaches. The largest and most enjoyable of the islands is Büyükada. There you can enjoy a ride in a horsedrawn carriage among the pine trees after relaxing on the beaches in the numerous coves of its coast. Evening return to Istanbul and transfer to hotels.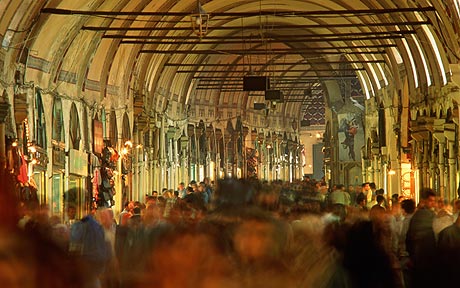 Drive through illuminated Istanbul and tour on the Bosphorus coastline. Dinner at a first class restaurant with half a bottle of wine or a soft drink included, watching spectacular. FLOORSHOW of famous BELLY DANCERS, typical ANATOLIAN Folklore Groups featuring popular musical einstruments and Turkish singer.
Bosphorus Cruise, through the waterway separating the two continents, Asia and Europe, with a possibility to take photographs of marble palaces, ancient wooden villas of Ottoman architecture besides modern residential and luxurious apartments.
Bursa, rheumatic, dermatological, which is beneficial in the treatment of gynecological diseases or urinary tract is famous for its hot springs. Evening return to Istanbul is done (ask the price).
Early start to the ancient city of TROY, famous with the legendary TROJAN HORSE from the times of beautiful Helen and Paris. Ferry across DARDENELLES Visit to GALLIPOLI, famous battle-field of ANZACS of World War I. Late evening return (ask the price).
Tours of Ephesus & Virgin Mary (ask the price).